Like us on Facebook and get future updates
Step 1
Don't miss out on these two recent and popular publications on SearchDataManagement.com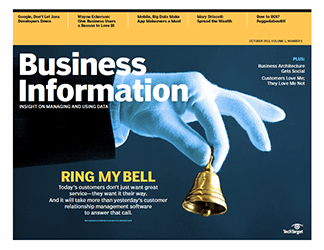 Business Information E-zine: Customer service starts with mobile, social consciousness
>>Download Now for Free
In our latest issue of Business Information, find out how companies can use communication channels like social media and mobile to improve their customer relationships -- and the bottom line.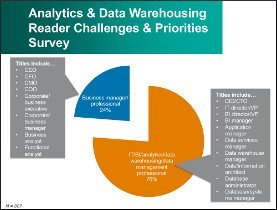 2013 BI & Data Warehousing Survey Results
>>Download Now for Free
Contents include:
- Usage and 12-month plans
- Organizational strategy and plans
- Top BI & DW Challenges
Step 2
Like us on Facebook to receive updates when future version of Business Information magazine are published!
Step 3
Share your thoughts!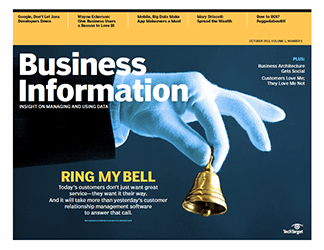 Inside, Zappos.com recounts a call to their customer service department lasting more than 10 hours. Find out the result and what their management thought of the outcome. Would you have considered this successful customer service? Would you have done the same?
Was Zappos' 10 hour customer service call time well spent?
 >> Download now for free, read the full story, then tell us what you think!