Evaluate
Weigh the pros and cons of technologies, products and projects you are considering.
Oracle tunes its database on its way to the hyperscale cloud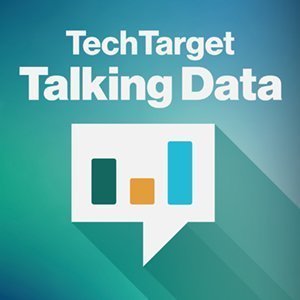 Listen to this podcast
Shifts brought on by a push to the hyperscale cloud may change parts of data management. Hardware and software are getting closer, according to a 'Talking Data' podcast.
Relational database leader Oracle's various tacks in recent years may provide a look into where things are going. A new emphasis on hardware architecture seems to be in the offing, according to this episode of the Talking Data podcast, which looks at related developments, as well.
When Oracle purchased Sun Microsystems in 2010 for about $5.6 billion, it was not without controversy. After all, beleaguered Sun had already failed to sell itself to veteran hardware players Hewlett Packard Enterprise and IBM. Exadata and Exalogic product lines were the first beneficiaries of a dedicated effort toward tuning hardware to run more efficiently. In some part, Oracle was giving a nod to the appearance of specialized appliances for analytics, of which Netezza was a prime example.
Planned or not, the added hardware expertise would eventually pave the way to the Oracle cloud. As it boosts its efforts to compete among hyperscale cloud companies, Oracle relies on hardware engineering more and more, as seen at last month's Oracle OpenWorld 2016.
At the conference, both Larry Ellison, company founder, and Andrew Mendelsohn, Oracle's executive vice president for database server technologies, emphasized that elements that went into Oracle's engineered systems effort are enabling the company to come up with a database well-tuned to how the cloud works.
The massive scaling that cloud databases must support means tuning the database to spin up on demand, and exploit processor enhancements, they said.
''Our cloud is uniquely optimized for database,'' Mendelsohn said. The database he refers to is, of course, Oracle's.
To some degree, Oracle's historical success was built on its ability to run well on a variety of hardware platforms. For data managers it was a hedge against hardware lock-in. Some of Microsoft's SQL Server success had a similar basis -- that company, too, has begun to add far more hardware expertise as it builds out the Azure cloud.
Hardware engineering, it seems, is a bigger and bigger part of the equation as companies like Oracle and Microsoft work to become leaders among hyperscale cloud players. Listen to the podcast for specifics on Oracle's push.