News
Stay informed about the latest enterprise technology news and product updates.
Fifty years forward: A look at the ComputerWeekly back pages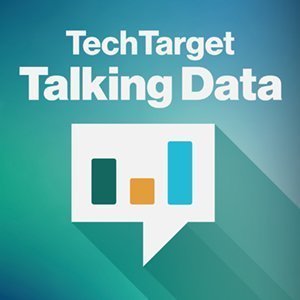 Listen to this podcast
On the occasion of ComputerWeekly's 50th anniversary, Brian McKenna joins the Talking Data podcast crew to look back at Bletchley Park, and forward to Hadoop and AI.
High technology, almost by its nature, lasts for only a short time. When advanced techniques become commonplace, the luster wears off. It's often the same case with the publications that track high technology's course. Few last much longer than the new technologies that spurred their inception. A striking exception is the U.K.-based ComputerWeekly, which this year is celebrating 50 years of publication.
In this edition of the Talking Data podcast, we are joined by Brian McKenna, business applications editor at ComputerWeekly, to look at how the publication covered British computer history -- one that is marked by luminaries such as relational database originator Ted Codd and World Wide Web inventor Tim Berners-Lee, and is, in McKenna words, shadowed by earlier work at the U.K.'s Government Code and Cipher School at Bletchley Park.
It was engineers at Bletchley who in the midst of World War II invented the general-purpose programmable computer. A cloak of security was thrown over the project that held into the 1970s. Still, McKenna says, the advanced mathematical thinking behind the Bletchley effort influenced British computing work in the 1960s, 1970s and beyond. As the work of Bletchley was haltingly made known, it was vigorously covered in pages of the young ComputerWeekly.
It is possible to trace a lineage from Turing to Codd and Berners-Lee.
The pioneering leaps of British computing had strong basis in advanced mathematics. From that point of view, it is possible to trace a lineage from the likes of Bletchley stars like Alan Turing to Codd and Berners-Lee, McKenna suggests.
The podcast does not focus solely on such history; McKenna discusses the recent resurgence of AI, both in the U.K. and elsewhere, and the rise of big data applications, which are being rapidly deployed by leading firms in the high technology hotbed that is the London financial services industry.
He says that first uses for big data applications using Hadoop and Spark in the U.K. were aimed at cost cutting, but that the technologies are now being applied in applications that positively affect ''top-line revenue.'' Listen to the podcast to learn from the past and investigate the present.