Share this item with your network: Technology insights for the data-driven enterprise

Petya Petrova - Fotolia
Evaluate
Weigh the pros and cons of technologies, products and projects you are considering.
Take on cloud-to-cloud integration, and enjoy the results
Getting business and IT systems to communicate is no easy task -- throw in cloud apps, and it gets harder still. But sharing data today is not an option.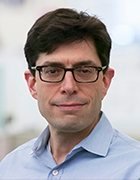 By
In 2015, we're well past the novelty of cloud computing -- of having to lay out the benefits and prophesy on whether its future is bright or, um, cloudy. Today, more and more IT folks and businesspeople are working daily with cloud applications and infrastructure -- most likely in combination with traditional on-premises systems -- or they're putting them in place.
What's still on the horizon is the day when those often isolated systems can freely share their treasures of data. As reporter Joel Shore writes in this issue of Business Information, it's essential for companies to connect their disparate business and IT systems to make the most of their investments -- through ground-to-cloud or cloud-to-cloud integration -- and gain a competitive advantage over less-connected rivals. The one with the seamless configuration wins: more efficiency, less waste, bigger returns.
But the high road to integration isn't an easy one. Shore writes about Formaspace, a manufacturer of industrial and laboratory workbenches with good business prospects but disconnected IT systems. So Formaspace moved some on-premises applications to the cloud and developed a working network of communication among its systems, shattering what had been impenetrable silos of data.
"The result is a smoother user experience that is now generating $3 million in revenue per quarter," says Formaspace IT technician Loddie Alspach.
But setting off on an integration journey doesn't set you free. Projects need to tackle data governance -- policies for handling data throughout a business and beyond. In another story, Shore explores the management challenges in store for companies integrating data from various sources -- and then moving it around. In Europe, for example, there are restrictions against moving data across borders. So, what happens when you bring a mobile device carrying business data from France to Spain to Luxembourg? As Shore says, "There are no simple answers."
There is, though, the promise that data is not a problem that needs moderating but an invaluable asset. Also in this issue, columnist Mary Driscoll looks at the efficiencies one business achieved by tapping into the rivers of information roaring through it each day. Oil and gas company Aera enlisted the help of a seemingly unlikely candidate: its finance department. The finance team feeds accounts payable info to business managers, alerting them to newly delivered supplies and raw materials so they can approve them -- and keep things moving.
"Operating managers love it," says Aera's Ron Hardin, "because it helps them run their businesses better."
Here, as with cloud-to-cloud integration projects, or any other data integration initiative, more communication means more benefits. But for Aera, getting to that point meant getting finance people to care about other departments' operations. That takes something you can't install: cultural change. Makes integrating apps and IT systems look easy, doesn't it?
Dig Deeper on Enterprise data integration (EDI) software