Share this item with your network:
Technology insights for the data-driven enterprise

michelangelus - Fotolia
Tailor your big data strategy with role-specific analytics
Organizations will try to supercharge their mobile systems with big data -- but giving users access to that much info won't work. For a powerful big data strategy, they need to get specific.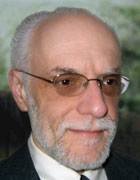 By
Advancing mobile technology and implementing a big data strategy will be top priorities for most organizations over the next few years. And while both are important in their own right, can they work together, creating a mobile big data system that delivers real value? It's not at all guaranteed.
Anyone who doesn't live in a cave has seen the dramatic impact smartphones and tablets have had on businesses and individuals. Prompted by the bring-your-own-device juggernaut, organizations have discovered how to better give their workers mobile capabilities, but not always effortlessly or securely.
I suspect that in most organizations, smartphone penetration exceeds 75%; tablets, while still a much smaller footprint, should reach 35% to 45% in the next two to three years. But on the management and security side, organizations are struggling to keep up and often don't fully understand the risks or measure them realistically. In my research firm's recent survey of about 250 companies, 64% said they've never had, or don't know whether they've had, a mobile security breach. In all likelihood, many of them have had one, unknowingly. So while there is great benefit to mobility, the risk is high.
A big, big problem
Big data technology is another must-have that many companies are still trying to implement. While the data they generate is growing astronomically, much of it is never used. And the mobile devices that connect to back-office systems are starting to generate almost as much data as desktops do.
Plus, in the next several years, the "Enterprise of Things" -- the machine-to-machine network connected to corporate systems, also known as the Internet of Things -- will generate massive amounts of data from remote sensors, portable devices such as smartphones and barcode readers, and autonomous machines. So the need to capture big data and do something meaningful with it will grow dramatically.
How can organizations tailor their big data environments to the needs of mobile workers, particularly as corporate systems are accessed more and more by mobile devices?
Role-specific analytics is the key to making this work. To analyze big data, organizations need to know what information workers need, when they need it and how the information should be presented. And it all needs to be done securely. Few organizations can do anything close to this today.
Be specific, please
With any big data project, the goal should be this: create intelligence you can act on and present it in contextually relevant, role-specific ways.
For example, a 5 GB database of prospects isn't relevant to a salesperson -- neither is all the ERP data for California if she covers only Los Angeles. What's needed is a way to parse the data to make it relevant, giving the user the data needed for a particular time and a particular part of the job. The challenge is compounded by having to package much of the information on mobile devices, with their smaller screens and unreliable connections.
Most organizations don't know how to analyze data for their mobile workers. The failure rate over the next few years will probably be in the 55%-to-65% range. Indeed, we most likely won't see a good coupling of mobile technology and actionable analysis of big data until organizations figure out how best to present and collect data. For most, it will be a trial-and-error process that will last a few years at least.
Over the long term, a marriage of actionable big data analysis holds the promise of better, more efficient ways of doing business. But until organizations learn how to work better with big data, analyze that information for mobile workers and determine ways to tailor it to specific tasks, most will fail.
But don't let that scare you away from trying.
Next Steps
Learn how a big data strategy helped one advertising firm
Read up on the Oracle big data strategy
How big data will affect master data management strategies
Dig Deeper on Big data management