Share this item with your network: Technology insights for the data-driven enterprise

iSTOCK/GETTY IMAGES
Manage
Learn to apply best practices and optimize your operations.
Stars of the next IT revolution: People
Big data has turned the IT world upside down, starting an IT revolution. Once technology was the only answer; now the right people is another.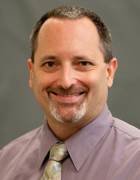 By
Not long ago, conventional wisdom held that it was OK to throw technology at a people problem. It was the PC revolution: Business users loosened the shackles that bound them to glasshouse mainframe operators. Productivity skyrocketed, profits soared, and it was good.
We are going through another IT revolution now, the revolution of the cloud and nearly limitless computing power. And that has also turned conventional wisdom on its head. Today, businesses are realizing that they have to throw people at a technology problem.
That underlying issue is big data: How to glean information from 1 billion documents a month -- that's what David Mytton, CEO and founder of software company Boxed Ice, says his company processes for his clients at companies like EA, Intel and The New York Times.
The demand for information is at an all-time high, and so is the demand for people who can manage data, think about data and act on data. The New York Times recently reported research from The McKinsey Global Institute, which projects that the United States will need "140,000 to 190,000 more workers with 'deep analytical' expertise and 1.5 million more data-literate managers, whether retrained or hired, by 2020."
Already you are seeing companies starting to adapt, as news director Mark Brunelli reports in this issue of Business Information. Zions Bancorporation manages 1.2 petabytes of data in a Hadoop repository, but without expertise managing it that 1.2 petabytes is so many ones and zeros.
"Big data equals big noise," said Michael Fowkes, senior vice president for fraud prevention and security analytics at Zions. "People see all the advertisements and think big data can even clean your house for you. But I believe that we've had success because we've approached this as a team."
Analyst Joshua Greenbaum of Enterprise Applications Consulting echoes this in his column on the Internet of Things. For most organizations, he says, making the most of the big data opportunity will take a change in business culture and a change in technology "to make good on the promise that comes from blending two disconnected environments" -- those being the machine-data world and the user-data world.
Sometimes it's hard to see an IT revolution for what it is while it's going on all around you. Smart businesses are taking steps now to ensure they are ahead of the curve when everybody starts catching on.
Dig Deeper on Big data management