Share this item with your network: Technology insights for the data-driven enterprise

iSTOCK/GETTY IMAGES
Evaluate
Weigh the pros and cons of technologies, products and projects you are considering.
NoSQL database system, no problem?
The slew of databases designed to handle the reams of data being produced today hold an allure, for sure. But the IT problem you're trying to solve comes first -- or you could be in for it.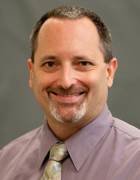 By
One snowy morning recently a group of chief technology officers from the Boston area debated the merits of Platform as a Service over a breakfast of scrambled eggs and waffles.
Someone asked to clarify, "What are we really talking about when we are talking about Platform as a Service?" Before anyone could answer, one CTO interrupted with another question: "What's the business problem?"
Nods all around. As if this group needed a reminder, technology is never deployed for its own sake.
It's never been more important to ask that key question when it comes to spending IT dollars. New technology abounds: cloud, mobile, social media, analytics. But what is the value to your business?
In the April issue of Business Information, we take a look at a new database technology, the realm of -- NoSQL a.k.a. "not only SQL" -- as well as its younger cousin, NewSQL, a kind of synthesis to the thesis of the good, old relational database and its NoSQL antithesis.
The good news is NoSQL databases arose from a specific business problem, writes SearchDataManagement Site Editor Jack Vaughan on the dawn of the age of NoSQL: Google, Yahoo and Facebook ushered in the first of a new kind of database technology because they needed a platform that "eschewed rigid SQL development principles in favor of more flexible and scalable data designs."
But not every organization has the data needs of Google, Yahoo and Facebook. Does that mean that NoSQL is only for the Internet giants? Assuredly not, Vaughan writes. "NoSQL databases have become must-have items for companies with fast-growing vaults of Web, social media, demographic and machine data."
So far, so good: We have established that there is a business purpose for the dozens of new NoSQL databases popping up. But not so fast, warns resident analyst Joshua Greenbaum.
Before going all-in on NoSQL, he writes, "consider a battery of practical questions about your project: Are you creating net new applications in support of net new business processes or merely upgrading the ones you already have? Engaging new types of users, data or analysis? Supporting a new line of business or reinvigorating an existing one? Answers to these questions will provide essential criteria for understanding which new database technology, if any, to deploy. Only then should you look around to see whether a new database is better for the job than something you already have."
But SQL or no, the decisions that IT managers and execs need to make are still the old ones, tried and true.
What do you think the future of relational database management systems holds? Write me at spetersen@techtarget.com.
Scot Petersen is editorial director of TechTarget's Business Applications and Architecture Media Group.
Dig Deeper on Database management system (DBMS) software and technology