Share this item with your network:
Technology insights for the data-driven enterprise

michelangelus - Fotolia
Negotiating your way through the big data BI gauntlet
Big data analytics tools are more accessible and easier to use now than ever before, but factors such as product performance and corporate culture still enter into the decision-making process.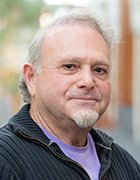 By
Big data analytics requires skilled business analysts and data scientists to be successful, but these professionals also need to be equipped with the proper tools of the trade. And the right tools can be equally as important as those gifted professionals striving to achieve the project's intended outcome.
The techniques big data BI analytics tools provide aren't all that new. It's just that, until recently, the arena of tools and adopters has been, for good reason, relatively small. The processing and data storage demands of advanced analytics applications, not to mention the high cost, have limited their adoption to large companies with deep pockets. Fortunately, those once insurmountable barriers to acquiring and applying big data BI analytics tools have lowered dramatically.
In the first feature of this special issue of Business Information, David Loshin, managing director at DecisionWorx, explains how the growing availability of big data platforms and less expensive analytics tools have made it possible for companies to adopt predictive and prescriptive analytics applications. In addition, data mining algorithms have been adapted to empower even the mainstream business user to manage massive volumes of data from many sources, and, based on historical events, predict outcomes and prescribe remedies.
That all sounds good, but is your company ready to make the investment? Loshin reveals in his second feature what you need to consider before taking the plunge. A lot depends on your company's data and business applications and, most important, whether your organization has what it takes to integrate big data BI analytics into its technology landscape.
After you consider the circumstances of your company, turn your focus to the big data analytics market. In his third feature, Loshin details the essential criteria for selecting software products, which include system integration, performance quality and vendor support. Finally, there's the simplest and most basic consideration of all: How much does it cost? That can only be answered by vendors lucky enough to receive your completed, criteria-laden request for proposal.
Next Steps
Benefits of big data prescriptive analytics
Data mining algorithms for the business user
Get ready to integrate big data analytics
Dig Deeper on Big data management