Share this item with your network: Technology insights for the data-driven enterprise

freshidea - Fotolia
Manage
Learn to apply best practices and optimize your operations.
Find your way with big data and the cloud
Companies are trying to pinpoint where on their cloud business maps to put their ever-growing data sets -- but they need to first locate a business purpose.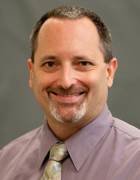 By
In one magical stretch of highway near Boston, you're simultaneously going north on Massachusetts Route 128 and south on Interstate 93 while in fact heading due west.
Sometimes making decisions about cloud computing can be like that. You want to be going in the right direction with cloud in your organization, but you're not certain which direction that is. Throw in technologies like big data analytics and Hadoop, and you may start looking for an exit ramp.
Answers to a lot of the questions that center on the cloud depend on what your business is -- and how big it is -- writes Jack Vaughan in this edition of Business Information: "But many mainstream organizations don't view managing data in the cloud the way the Web wunderkinds do."
As the saying goes, it's a young man's game, and when it comes to cloud, newer companies have less invested financially and physically in their technology infrastructure. It's not that big companies like Citigroup don't like the cloud -- they do -- it's just that they are so big, they can build their own.
"For now, we're not committing to extended or public cloud integration," said Michael Simone, global head of CitiData platform engineering at the financial services company. "Citigroup's data centers are vast and deep themselves, and we feel we can build an economical [on-premises] cloud."
Still, the economics of cloud computing can't be ignored. Companies are learning that they can augment internal infrastructure with the likes of Amazon Web Services and other cloud platform providers, which offer a growing selection of "pretty sophisticated services," according to David Linthicum, a senior vice president at consultancy Cloud Technology Partners.
So what kinds of companies are going big in the cloud? Vaughan talks to John Derderian, vice president of sales, marketing and member development for Allegiance Retail Services, a supermarket cooperative that's helping its members move to a cloud-based big data platform to track customer purchases and share analytical data with consumer packaged goods manufacturers. "Our goal is to make better business decisions -- to see some of the nuances in our customer shopping patterns," Derderian said.
Sounds like a company going in the right direction.
Is your company serious about doing big data in the cloud? Write to me at spetersen@techtarget.com.
Dig Deeper on Big data management