Share this item with your network:
Technology insights for the data-driven enterprise

Sergey Nivens - Fotolia
Don't wait until it's too late to build a data governance model
As companies amass data from multiple sources, they lose control over data quality and accuracy. Like it or not, it's time to halt the data free-for-all and apply data governance.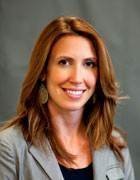 By
Most companies don't create a data governance model until there's a problem, and that's an awfully inconvenient time to start -- especially when you're dealing with big data.
And when I say "most" companies, I truly mean a very large majority. While only about 15% of companies take a proactive approach to governing data, 85% do data governance reactively, says Anne Marie Smith, vice president of education and enterprise data governance specialist with data management consultancy EWSolutions Inc.
There may be a good reason for that imbalance. When companies start collecting data internally on a small scale, they feel in control of their information. But as they grow and amass data from multiple sources inside and outside the company, they lose control over the quality, accuracy and completeness of all that data. At some point, someone within the company must have the wherewithal to halt the data free-for-all and apply some rules -- an action that may not be well received by employees.
Indeed, data governance involves some unpopular decisions that include setting data use policies, controlling the flow of data, and setting standards to ensure the data is accurate, reliable and accessible only to the right people. These necessary moves may conjure up thoughts of the data police and a process rife with restrictions; additional protocols; and, if your company takes the do-it-yourself route, extra work.
Governance built from the ground up
Health Care Service Corp., a medical insurance company that deployed a Hadoop data lake last year for its data scientists, did just that. The company didn't want to simply open the floodgates and let data scientists wade through unfiltered data. As described in our feature, the company built a data governance model that included data integration, preparation, cleansing and quality rules as well as a catalog of data and metadata to track data lineage and more.
The line between hyper-personalized customer service and creepy invasion of privacy is narrow and sharp.
Yes, data governance sounds like a slog. But once the initial work by IT and business stakeholders is complete and data management tools are in place, you can move forward with business intelligence analysis that you can trust. And I'm fairly certain doing the upfront work is far smarter and less costly in the long run than spending hours analyzing, and relying on, bad data.
Smith describes one former client, a financial services organization, that had no data governance program whatsoever -- no data stewards, no data quality program, no metadata management, and no data architecture or data integration program. At that point, the firm was so uncomfortable with the state of its data that it had "a small army of analysts check every report before sending out results," she says.
What a colossal waste of time and resources. Smith worked with the financial firm on making an enterprise data management assessment and creating a data management plan that included data governance, along with a phased roadmap for implementing the recommendations. By governing the data, data quality improved and so did the firm's confidence in the data.
Data governance is particularly important for companies that use sensitive customer data for business gains, such as retailers and service providers. As we've seen in the news in recent years, and as reported in our cover story, the line between hyper-personalized customer service and creepy invasion of privacy is narrow and sharp; a move in the wrong direction can damage customer relations, the corporate brand and the bottom line.
But within the corporate bubble, where customer wins and financial gains may matter more than the road employees travelled to get there, workers may turn a blind eye to data governance rules. In fact, corporate culture is more important to data governance, risk and compliance success than even the most detailed data governance model. When employees are ingrained with ethical and compliant behavior, companies have higher employee retention, a stronger reputation and they're less likely to conduct themselves in ways that result in major fines, according to Forrester Research's April 2017 report, "Cultivate Culture for Sustained GRC Performance."
Huge price for misplaced priorities
Take Wells Fargo -- a case study in how corporate culture leads to data misuse. It came to light last year that the bank's employees used customer data to open millions of fraudulent accounts to meet predefined quotas. The massive bank's sales culture seemed to prioritize quotas over ethics, as an independent investigation by the bank's board recently concluded, and Wells Fargo has paid the price to the tune of $110 million to settle a class action suit, plus millions more to repay defrauded customers -- not to mention damage to the brand's reputation, which the bank is working to rebuild.
Determining the ethical lines of data use -- what's fair game and what's off limits -- can all be established in, you guessed it, a data governance model.
I think you get the point. There are a lot of things to consider as you work through the data governance process, and this issue covers many of them, so I'll let you get to it. Read on, and as always, reach out to me to share your thoughts at [email protected] or on Twitter @BridgetBotelho. I'd love to hear from you.
Dig Deeper on Data quality management and governance