Share this item with your network:
Technology insights for the data-driven enterprise
alphaspirit - Fotolia
Data managers apply data governance principles on the sly
Data needs to be governed, but data management teams increasingly are approaching governance in subtle ways to avoid being seen by business users as the data police.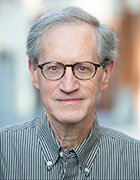 By
At Citizens Bank, data governance is the data management function that dare not speak its name.
"I don't use the word governance," said Ursula Cottone, the bank's chief data officer (CDO). "It has a very 'policeman' connotation to it. Governance makes people cringe."
That doesn't mean Cottone is ignoring data governance principles at Citizens -- far from it. Hired as CDO two years ago, she's leading the implementation of a unified strategy for managing and, yes, governing data enterprise-wide. The new approach includes an increased focus on data quality, metadata management and data stewardship processes, along with a Hadoop-based big data environment that provides a central repository for data from across the bank's business operations.
But internally, Cottone just frames it all as data management. "It's not unlike financial management or risk management," she said. "They have governance as part of their processes, but they don't call it out. It's just part of what they do."
Whispering about data governance
Cottone certainly isn't alone in downplaying data governance as a discussion topic inside companies. A lot of people in IT and data management circles talk about it in hushed tones, reflecting the sensitive nature of efforts to set controls on how corporate data is structured and used. As Cottone suggested, data governance programs evoke images of the data police for many business users, while members of governance teams often cringe at the thought of being viewed as such.
A diplomatic approach likely will get business users on board with data governance principles more effectively than resorting to heavy-handed tactics.
Yet, the governance process can't be avoided. Bad things are likely to happen if it's ignored -- inconsistent data, regulatory compliance issues, data privacy snafus and more. A mandate from the CEO to do governance can help minimize the perception of police action or at least convince people that it's in their best interest to cooperate. Barring that, a diplomatic approach likely will get business users on board with data governance principles more effectively than resorting to heavy-handed tactics.
Jim Tyo, CDO at Nationwide Mutual Insurance Co., said his team works with individual business units to customize data governance to their needs instead of dictating a universal set of governance policies and procedures. "If governance is seen as something that's just creating rules for the business, the rules may seem arbitrary," Tyo explained. "That isn't a data governance model that I've seen work."
Similarly, Cottone said her team works collaboratively with business executives at Citizens to make sure data management processes, including the governance efforts embedded under the covers, support the bank's business strategies. In addition, she requires the members of her team "to engage in solving problems [with data], not just to point out the problems."
Anything can't always go with data
Let's be honest: In all likelihood, things won't always be blue skies and sunshine, even when a data governance program is more a partnering than policing effort. "Just like I sometimes have to tell my 7-year-old daughter 'No,' sometimes you have to tell analytics teams, 'No, you can't just deploy Tableau and do that,'" said Daragh O Brien, managing director of data management consultancy Castlebridge Associates.
But doing so may be more palatable to people if you've first sold them on the business benefits of data governance principles. For example, O Brien said there's a business case to be made for improving the way data flows through an organization or for identifying and resolving data quality issues. That's a good way to get governance's foot in the door instead of it barging in and scaring everyone.
Another approach is to focus less on the data itself and more on what it can be used to do. Jeff McMillan, chief analytics and data officer for wealth management at financial services firm Morgan Stanley, noted that a friend of his was in charge of something called the Data Readiness Initiative -- a well-intentioned name that McMillan deemed irredeemably bland.
McMillan doesn't discount the importance of effective data governance -- quite the contrary. The wealth management unit needs higher-quality data to support the increasingly high-level analytics applications at the heart of its business strategy, and that requires a sharp focus on governance. "But I don't sell that stuff [to business managers]," he said. "What I sell is the future and the opportunities and some of the sexiness of the analytics." And they get data governance in the bargain.
Ultimately, data needs to be governed, regardless of how you paint the governance landscape. And if blurring or even obscuring the details is the best way to get business users with the program, well, that sort of thing worked out pretty well for the Impressionists.