Share this item with your network: Technology insights for the data-driven enterprise

photobank.kiev.ua - Fotolia
Get started
Bring yourself up to speed with our introductory content.
Are your business applications in the cloud?
The crystal ball says business applications will be in the cloud -- someday. That may be. But not all organizations are ready to put them there.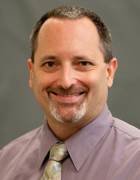 By
The theme of this issue of Business Information -- the future of enterprise applications -- took us quickly and inevitably to the cloud. The future is in the cloud, then. The end.
Yet things are far from settled. Certainly the cloud is ready for business, but not all businesses are ready for the cloud. And not all applications are equal when it comes to cloud computing. So while we know the future, we aren't quite sure how, or how long it will take, to get more business applications in the cloud.
Many organizations find themselves in that space between starting in the cloud and becoming fully detached from on-premises software. Others are moving forward as improvements in security allay concerns about whether having business applications in the cloud is safe for sensitive data. In finance and accounting, for instance, "the majority of companies still rely on physical servers," writes columnist Mary Driscoll. But, "a growing number of financial management executives are warming to the idea of carefully and deliberately moving certain transaction-based financial work to the cloud."
Those who have gone beyond testing the waters are finding there is no looking back. In Tony Kontzer's cover story, Ovation Brands CIO Patrick Benson recounts how the chain restaurant operator was faced with an outdated IT infrastructure and needed help fast; it found it in software as a service. "The major difference in the journey has been the warp speed at which we were really able to do this. It wasn't artificial or forced. It's just an organically faster process," Benson said. "We used to wait a day or two just to get the previous day's performance information. That stuff now becomes real-time."
No IT deployment comes risk-free, and no cloud project comes without the need to give up some control of the way a company conducts business. But organizations that take the chance on business applications in the cloud are seeing it pay off. "People who are willing to make a lot of tradeoffs are actually finding a lot of success in the public cloud," said Ed Anderson, an analyst at Gartner.
Until the day when organizations are fully cloud-enabled, vendors must adapt to the needs of their customers. If users want hybrid options, then hybrid options like those from Microsoft must be made available, writes our resident CIO columnist, Celso Mello. Because in the end, even with cloud, supply will have to meet demand.
When will cloud become a reality for your business? Write to us at editor@searchdatamanagement.com.
Dig Deeper on Enterprise data architecture best practices