Share this item with your network: Technology insights for the data-driven enterprise

iSTOCK/GETTY IMAGES
News
Stay informed about the latest enterprise technology news and product updates.
The buzz: The road to HTML5 implementation and standardization
HTML5 promises Web developers a host of streamlined and cross-platform development updates. But becoming a standard is not a given.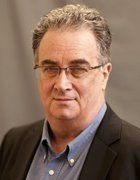 By
In the early 1990s, HTML quickly became the leading markup language for creating webpages. But after the release of a 4.01 version in 1999, the HTML standard hit a dead end. The World Wide Web Consortium shifted focus to an XML-based offshoot called XHTML -- until 2008, when an HTML5 revision started percolating. HTML5 won't become an official standard until next year, but implementations are already in wide use.
The buzz: HTML5 supports cross-platform development of user interfaces for PCs and mobile devices. It also can enliven Web-based applications with built-in audio and video elements and support for multiple two-dimensional graphics formats. Proponents say HTML5 implementation could usher in an era of rich Internet applications that, say, let business analysts drag and drop data components to personalize dashboards -- or enable data scientists to navigate 3-D data models using devices as small as wrist PCs.
The reality: Universal adoption by developers may be a long time in coming. A generation of business applications won't be rewritten overnight, and many mobile developers will continue to build native apps to take best advantage of device features. HTML5's smooth voyage to standardization isn't assured, either. In October, brouhaha broke out over whether it should support digital rights management technology favored by some large Internet companies but scorned by champions of an open Web.
Dig Deeper on Enterprise application integration software