Share this item with your network: Technology insights for the data-driven enterprise

iSTOCK/GETTY IMAGES
News
Stay informed about the latest enterprise technology news and product updates.
Amazon Redshift generates buzz among Fortune 1000
Amazon's new cloud-based data warehouse service is making a big impression on companies large and small, despite initial warnings from industry analysts.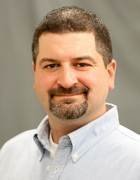 By
Amazon Web Services has turned plenty of heads with the introduction of Amazon Redshift, its new data warehouse in the cloud. And it's looking like the benefits of Redshift and similar offerings are beginning to outweigh the drawbacks in the minds of companies large and small.
Like Amazon's other forays into cloud computing, the new service promises to reduce the financial expense and administrative burden associated with do-it-yourself IT. Traditional data warehousing is notoriously expensive, time-consuming and inflexible, and Redshift can serve as a viable alternative at a fraction of the price -- about $1,000 per terabyte per year.
When Redshift became generally available early this year, IT industry analysts heralded the event as the beginning of a mass shift of data warehousing and business intelligence to the public cloud. Some cautioned that the pace of the move to the cloud will be gradual, and that Redshift may not be a great fit for large companies with heavy investments in on-premises data warehousing systems. Others pointed out that Redshift is best suited to small companies that are building their entire infrastructure -- not just data warehousing -- in the Amazon cloud.
It turns out, however, that interest among Fortune 1000 companies is higher than expected, according to Noel Yuhanna, an analyst at Forrester Research Inc. Forrester is getting questions about Redshift from "quite a few" large organizations, he said. "It's going to be a big trend." And like all good tech trends, this one won't go unnoticed by major software vendors.
"I'm sure Teradata and Oracle and Microsoft and the IBMs of the world are going to start offering more extensive data warehouse offerings in the public cloud in the coming years," Yuhanna said. "They're going [to follow suit], because Amazon already has a credible cloud offering."
Large companies interested in Amazon Redshift will likely seek to create hybrid data warehousing platforms -- where some of the BI operations reside on-premises and others head to the cloud. For example, a company might opt to continue running its traditional BI reports in-house while launching a social media or text analytics initiative in the cloud.
The biggest advantage of Amazon's cloud data warehouse is the flexibility of running social, mobile and other types of analytics scenarios without having to rely on IT to build and manage the infrastructure. And that can mean more freedom for business users.
But companies considering the service should remember to keep some cautions in mind. For one thing, anyone uploading information to the cloud will always need to be aware of security issues. Depending on the type of company and the information being uploaded, additional security measures may be warranted.
Organizations will also want to keep network latency issues in mind. Moving a great deal of information to the cloud can take a lot of time, thanks to bandwidth constraints and system configuration problems that pop up. One way to avoid latency issues and ensure solid performance is to run BI applications in the cloud as well, so that the data and the applications using the data all reside in the Amazon data center.
But if that approach is out of the question, you can always "pony up some more dough," as David Letterman likes to say.
"Amazon has additional network connectivity into their data center," Yuhanna said. "It's like a back door. But you gotta pay the price for it."
Dig Deeper on AWS data warehousing and analytics