Share this item with your network: Technology insights for the data-driven enterprise

iSTOCK/GETTY IMAGES
News
Stay informed about the latest enterprise technology news and product updates.
Would-be Softie embraces another IT leadership path
He could have been part of Microsoft's meteoric rise in the 1980s, but Quintiles Inc. global IT director John Poonnen seized another day.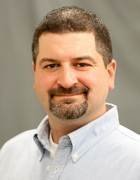 By
John Poonnen, director of global IT at clinical trials facilitator Quintiles Inc., will never forget that day back in 1979. He was living just outside Seattle, doing some network-related consulting work at the University of Washington, when a friend invited him to apply for a job at a small personal-computer software company in nearby Redmond.
Poonnen reacted with a simple question: "What is a personal computer?" Then, after deciding that a PC was essentially a large calculator, he turned the offer down. That was the day that Poonnen rejected a chance to get in on at the ground floor at Microsoft.
"Talk about foolish choices. Talk about not seeing the future. Everybody including the janitor became multimillionaires," Poonnen said with a hint of wistfulness in his voice. "Life is full of missed opportunities."
But here's the surprising thing: He remembers that day fondly. Throughout his 35-plus year career, Poonnen has consistently embraced an optimistic philosophy that when one door closes, another one inevitably opens -- and it has paid off. In the days since that fateful decision in Washington, Poonnen has forged himself into a highly respected executive with coveted IT leadership skills plus a penchant for team building.
Founded in 1982, Quintiles is a pharmaceutical services company that helps drugmakers conduct clinical trials and gain approval for new medicines, including the best-selling drug in history, Lipitor, used to lower blood cholesterol.
Poonnen has traveled the world, working in leadership positions in China, Australia and his country of birth, India, among others. He learned his way around sales departments and mastered business management skills. He started a highly successful independent consulting business—and ultimately gave it up so he could spend more time with his family. He weathered Y2K, dot-com busts and finance sector meltdowns and emerged stronger than before.
Today, in a top position at Quintiles' corporate offices in Durham, N.C., Poonnen oversees a team of about 70 data warehousing and information management professionals who are tasked with making sure that company executives get the information they need to make important decisions about clinical trials, patient volunteers and the drugs they are testing for large pharmaceutical companies.
Poonnen has learned some valuable lessons about what it takes to be successful at the crossroads of business and IT. For starters, he said, it's important for leaders on both sides to develop team-building skills.
"The leader's job in building a successful team is to build the environment and the conditions for people to be successful and then leave the room," he said. "Leave them to themselves and don't interfere and don't micromanage."
Poonnen said another aspect of IT leadership is being able to identify people's strengths and weaknesses. A common mistake, he said, is thinking it is management's job to build on areas where employees excel, when really it should be working to bolster areas where improvement is needed.
"Where management is required is not with amplifying their strengths because everybody knows how to do that," he said. "You've got to tell them these are their strengths, but you've also got to help them mitigate their weaknesses."
For example, Poonnen explained, Quintiles has many skilled engineers working in its international facilities. But like many highly technical people, they aren't great at translating IT jargon into business objectives. Sometimes the issue is a language barrier -- Quintiles has engineers in India, Brazil, Japan, Hong Kong, Finland and elsewhere -- and other times it might be a lack of experience dealing with nontechnical types.
"So we've got to say all the things that I don't necessarily follow all the time," Poonnen said with a laugh. "Speak slowly. Communicate. Always be asking for feedback. Those are the types of things that I have learned over the years."
Another valuable communication lesson Poonnen learned is that not all people talk the same talk. "Speak in business speak to businesspeople. Speak in technical speak to technical people," he explained. "And know when to switch between these things easily and often."
He also had a little more to say about how to handle missed chances.
"What I tell my kids is, don't worry if you miss the bus. Just look for the next bus -- there is another one coming along," he said. "I missed the Microsoft bus, but I had many other opportunities that came my way."
Dig Deeper on Data management jobs, training and certification