News
Stay informed about the latest enterprise technology news and product updates.
Data management strategies on full display at Enterprise Data World
May brings a busy season for data management conferences to a close. The last stop: Enterprise Data World, which offered advice and some laughs -- the latter at the expense of "big data."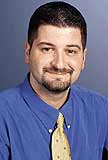 While the end of May marks the unofficial start of summer, it means the end of a very busy conference season for SearchDataManagement.com. As usual, we closed out the latest round of data management education and networking events with a trip to Enterprise Data World, one of the more informative and interesting get-togethers this beat has to offer.
The festivities in Atlanta began with a round of five-minute "lightning talks" during which conference speakers got to spout off about the major data management issues of the day. It was also an opportunity for some laughs, thanks largely to Karen Lopez, a principal consultant with InfoAdvisors who writes a popular Twitter feed under the name @Datachick.
Lopez took full advantage of that opportunity to roast the concept of "big data" and all the hype surrounding it. And while I'm supposed to be an impartial reporter, I couldn't help but laugh along with her. For example: "Let's start with the basics: What is big data?" she asked. "I'm here to tell you that nobody really knows."
Later that evening, I listened as Amir Halfon, a senior director of technology at Oracle, offered tips for banks and financial services firms on how to avoid another economic crisis like the one that helped plunge the global economy into recession in 2008. According to Halfon, the key to preventing the kind of systemic risk that can lead to financial meltdowns is using data management tools -- such as Hadoop and in-memory analytics technologies -- to become more agile. Financial firms must be able to react quickly when risky scenarios rear their ugly heads, he said. Halfon wasn't as funny as Datachick was, but this was no laughing matter.
Another session at the conference focused on how Bank of America went about launching a comprehensive enterprise information management (EIM) program. According to Sheila E. Jeffrey, a vice president and senior information architect at the bank, organizations mulling an EIM initiative better understand their reasons for doing so, because those driving forces will shape every decision about the program, including its scope, the required resources and how it should be managed.
I spent much of the remainder of my time at Enterprise Data World speaking with IT professionals, vendors and consultants to find out how to best manage data quality when money is tight. Perhaps the most useful tips came from Gartner analyst Ted Friedman, who said it's important to get database administrators involved from the beginning and to launch a data stewardship program. Overall, he and others said, addressing people and process issues offers ways to improve data quality without having to spend money you don't have on data quality tools.
If you have some tried-and-true tactics for improving data quality, or want to join Karen Lopez in slapping big data around, feel free to email me. Big data defenders are also welcome, of course. We are impartial, after all.
--Mark
Twitter: @Brunola88, @sDataManagement
Each month, SearchDataManagement.com editors choose recent articles and other content to highlight here for our readers. We welcome your feedback on these items and our site in general -- you can contact us directly or at editor@searchdatamanagement.com.
Dig Deeper on Big data management