'Big data' management changing the face of data warehousing
Gartner says the onslaught of "big data" is turning data warehouses into distributed data processing platforms. But Hadoop and other big data tools aren't as widespread as you might think -- yet.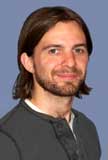 When the phrase "big data" management hit the data management and business intelligence (BI) industry, it had many IT professionals wondering if it would be the real deal or just another buzzword that faded away as quickly as it arrived. Well, it looks like that question has been answered: real deal. Or, at least, data warehouse vendors are banking on it being answered that way.
In Gartner's recent Magic Quadrant report on data warehouse systems, the consulting and research company lists big data management as one of the major factors shaping new data warehouse platforms. "Big data is actually pushing the data warehouse into becoming more of a distributed data processing platform, as opposed to a repository," said Mark Beyer, a research vice president at Gartner and one of the authors of the report. "This is a big deal."
Puns aside, Beyer makes an excellent point. Whether or not businesses are thinking of jumping into big data management, the technology they need to deal with it is likely to be prominently featured the next time they look to upgrade their data warehouse systems. For example, data warehouse vendors -- and other software vendors of various stripes -- are rushing to develop connectors to make it easier for users to transfer data between conventional databases and Hadoop clusters.
Of course, technologies such as Hadoop rode in on the coattails of big data last year. And many people probably would assume that Hadoop is the primary big data tool out there in the field -- but that's not necessarily the case. According to a recent Ventana Research report on big data technology, only 22% of 163 organizations that Ventana polled last year were using Hadoop, and 45% said they had no plans to evaluate or adopt the distributed processing technology. By comparison, 89% of the respondents said they were using mainstream relational databases in large-scale data processing applications, and 73% said relational software was their main big data management tool.
"Hot technology trends have an adoption curve: Early adopters, fast followers, mass market and laggards," said David Menninger, a research director at Ventana. "While Hadoop [interest] is rising dramatically, it's still going to find the same pattern, and I don't think we are yet at the point of mass market."
To top off the big data talk, we recently spoke with Kord Campbell, co-founder and CEO of San Francisco-based startup Loggly Inc., to get a brief history lesson on the phrase log file and learn why Campbell thinks log files are the original big data.
Let me know what you think of these stories and what your plans are for big data in the near or distant future.
--Justin
Twitter: @sDataManagement
Each month, SearchDataManagement.com editors choose recent articles and other content to highlight here for our readers. We welcome your feedback on these items and our site in general -- you can contact us directly or at [email protected].