News
Stay informed about the latest enterprise technology news and product updates.
From the Editors: Framing the case for enterprise data virtualization
There's no lack of choices to consider if you're looking at a possible data virtualization deployment -- both in terms of the vendors offering tools and the potential uses for the technology.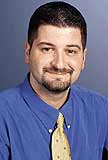 A report released this month by Forrester Research Inc. provides an overview of data virtualization technology and an assessment of data virtualization vendors, with four cited as market leaders and five more placed in the consulting firm's "strong performers" category. That opens up a lot of possible choices to organizations interested in enterprise data virtualization, which creates a services layer in IT architectures for integrating information from various data sources.
Data virtualization can complement a traditional data warehousing strategy by eliminating the need to consolidate data into a central location in applications where the technology is a good fit. Another potential advantage, Forrester said, is that data virtualization tools can integrate both structured and unstructured data, whereas the information stored within data warehouses is typically structured. As a result, data virtualization can help to pull together a broader set of information for business users to analyze, according to the Forrester Wave report.
The report also identifies a variety of use cases for data virtualization software that Forrester said are beginning to take off within user organizations. For example, companies are using data virtualization to help support real-time business intelligence applications, high-performance transaction processing and smartphone-based mobile apps, according to Forrester.
We've been watching closely as wireless technology vendor Qualcomm Inc. and other organizations have jumped on the data virtualization bandwagon -- and we're always interested in hearing more about whether companies are adopting the technology and what they're doing with it.
How does data virtualization fit in at your organization? Or how do you expect to use it in the future? Alternatively, if you think enterprise data virtualization is wrong for your company, I'd love to hear why. Please feel free to send an email with your thoughts to me at mbrunelli@techtarget.com. Your comments might be featured in an upcoming SearchDataManagement.com news article.
--Mark
Twitter: @sDataManagement
Each month, SearchDataManagement.com editors choose recent articles and other content to highlight here for our readers. We welcome your feedback on these items and our site in general -- you can contact us directly or at editor@searchdatamanagement.com.
Dig Deeper on Data virtualization and data federation