News
Stay informed about the latest enterprise technology news and product updates.
From the Editors: Data governance programs taking center stage in 2012
A growing number of companies plan to implement data governance programs within the next year, according to our recent reader survey. Get tips on making the case for your own governance project.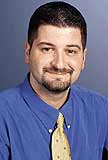 Data quality, accuracy and consistency issues continue to be a major concern for IT departments and business users alike, and as a result, a growing number of organizations are realizing that data governance is more important than ever.
About 41% of organizations believe that maintaining data quality is one of the biggest data management challenges they face, according to the SearchDataManagement.com 2011 Reader Challenges and Priorities Survey. The same survey found that 77% of respondents either have or are planning to implement a data governance program -- 9% more than last year.
It's a trend that shows no signs of slowing as 2012 approaches, according to Sunil Soares, director of information governance within IBM's software group. Soares, who spoke with SearchDataManagement.com for a Q&A published last week, said the increase in awareness can be attributed to business users who are at last taking ownership of data. In other words, organizations have realized that data quality problems are business problems.
But the global economy is still limping along, and getting the go-ahead for data governance programs in 2012 may not be easy. Anyone seeking approval for a governance program will have to come up with a rock-solid, industry-centric business case that clearly quantifies the expected return on investment, according to Soares.
Be sure to read our interview with Soares for more advice on how to make the business case for data governance programs in 2012.
In other data management news, a recently released Gartner Magic Quadrant report has found that demand for data integration tools is rising sharply as organizations seek to rise to the challenge of master data management (MDM), cloud computing and "big data" analytics initiatives. The report from Stamford, Conn.-based IT research firm Gartner Inc. also found that Informatica and IBM are still the top data integration tools vendors.
Cable television favorite The Weather Channel recently spoke with us about its decision to implement open source MDM tools from Talend over competing proprietary products from Microsoft and other vendors. According to the Weather Channel's IT team, MDM success begins with support from executives at the highest levels of an organization -- just like with data governance.
What are some of the biggest challenges your organization faces as it tries to move forward with data governance, data integration and MDM initiatives? Do you have any great successes you want to brag about? If so, I'm your man. Please keep those story ideas and comments coming. I can be reached anytime via email.
Have a great week.
--Mark
Twitter: @sDataManagement
Each month, SearchDataManagement.com editors choose recent articles and other content to highlight here for our readers. We welcome your feedback on these items and our site in general -- you can contact us directly or at editor@searchdatamanagement.com.
Dig Deeper on Data governance strategy