News
Stay informed about the latest enterprise technology news and product updates.
From the Editors: Advice to help conquer your 'big data' challenges
"Big data" is creating new questions and challenges for IT and data management pros. We're here to help, with articles offering expert advice on big-data management best practices and pitfalls.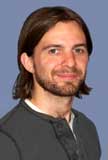 "Big data" is a hot topic nowadays. You can't go to a data management or analytics conference without seeing at least a few sessions on big data -- i.e., large and complex data sets that can consist of both structured and unstructured information. Of course, as with any new technology or IT concept, there's a lot of questions, a lot of challenges and a ton of uncertainty surrounding it.
One of the major mountains that businesses need to scale as they look to take advantage of big data is learning the best way to deal with the large volumes of data they're collecting. Weeding through information and identifying the data that's relevant to corporate goals is a must, says Markus Sprenger of consulting firm Avanade Inc. Read our story to get advice from him and other analysts on the data warehousing pitfalls to watch out for with big data.
From a best-practices standpoint, creating a successful big-data management strategy requires careful planning, scalable systems and a clear understanding of the available technologies, according to analysts.
A growing number of businesses are turning to emerging technologies such as Hadoop, MapReduce and NoSQL to get a handle on their big-data environments. But those tools are no panacea: Analysts say they still have some maturing to do.
Speaking of events with sessions on big data, our sister site SearchBusinessAnalytics.com will host a virtual seminar called Analytics in Action on Thursday, Nov. 17. TechTarget's own Wayne Eckerson will demystify big-data analytics and detail potential use cases; other speakers will cover predictive analytics, customer data analytics and real-time intelligence. Other editors and I will also be at the online event, so sign up, get some valuable tips and say hello.
Best,
--Justin
Twitter: @sDataManagement
Each month, SearchDataManagement.com editors choose recent articles and other content to highlight here for our readers. We welcome your feedback on these items and our site in general -- you can contact us directly or at editor@searchdatamanagement.com.