News
Stay informed about the latest enterprise technology news and product updates.
From the Editors: Oracle-vs.-SAP data quality vendor fight heats up
Increased competition for data quality market share is brewing between enterprise software rivals Oracle and SAP, says Gartner. Read about that and other recent data management news.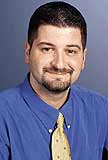 The longstanding rivalry between enterprise software behemoths Oracle Corp. and SAP AG is heating up again -- and this time, the battle is being fought on the data quality front.
According to the latest Gartner Magic Quadrant for Data Quality Tools, Oracle has significantly beefed up its data quality portfolio -- as you may have guessed, through some key acquisitions. But consulting firm Gartner Inc. said in the report that SAP, the proud owner of Business Objects since 2008, has a stronger foothold in the data quality market and greater mindshare with potential customers.
A closer look at the two companies reveals that Oracle's acquisitions of Silver Creek Systems and Datanomic have left the vendor with particularly strong data quality capabilities for products -- an area that is a "bit of a weakness" for SAP, according to Gartner analyst Ted Friedman, who co-authored the report. SAP's data quality offering, meanwhile, is "better integrated with less fragmentation," he said.
Those looking for more information about Informatica, DataFlux and some of the other players in the data quality market will also want to read the first article in our series of Magic Quadrant stories.
In other news, I recently attended a meeting of The Data Warehousing Institute's Boston chapter and heard a story about how footwear retailer Skechers managed to complete a major data warehousing project within the confines of a relatively small budget. Our story on the topic also features some practical advice from other TDWI members on how to get through a data warehousing project in tough economic times.
Also, Composite Software's Data Virtualization Day 2011 was held last week in New York City. Stay tuned to our news page for customer case studies and expert data virtualization advice from the show floor.
And if you'd like to talk about your experiences with data quality, data warehousing and data virtualization software, I'd love to hear from you. Feel free to email your comments and story suggestions to me at mbrunelli@techtarget.com.
--Mark
Twitter: @sDataManagement
Each month, SearchDataManagement.com editors choose recent articles and other content to highlight here for our readers. We welcome your feedback on these items and our site in general -- you can contact us directly or at editor@searchdatamanagement.com.