News
Stay informed about the latest enterprise technology news and product updates.
From the Editors: Vibrant picture of the data quality software market
While large vendors are adding data quality capabilities, independent and niche companies are still thriving in the data quality software market, according to a new Gartner Magic Quadrant report.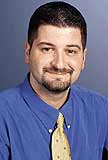 The data quality software market is getting more and more interesting. On the one hand, big vendors such as Oracle and IBM have been gobbling up smaller companies in an effort to build out their capabilities in data quality and related data management areas. But even with the big getting bigger, independent vendors and niche players continue to thrive. That includes Informatica and Trillium Software, which were both placed in the "leaders" category in Gartner Inc.'s new Magic Quadrant report on data quality vendors. Talend, Ataccama, DataMentors, Human Inference and several other like-sized vendors also made the rankings.
Gartner analyst Ted Friedman, who co-authored the report, predicts that consolidation will continue, thanks to growing customer demand for fully integrated bundles of data quality, data integration and master data management software. Eventually, he thinks, the markets for those tools will collapse into one. But in the meantime, Friedman expects to see more niche vendors popping up – particularly in Europe. Be sure to read our story on the new Gartner Magic Quadrant before making any buying decisions on data quality tools. For additional insight, check out our article on last year's data quality vendor rankings.
Speaking of data integration, we recently published a story with a checklist of data integration best practices. The story features Gartner analyst Bill Gassman and Queplix CTO Steve Yaskin, who offer some helpful tips designed to ensure successful data integration projects.
I'd like to hear about your experiences with data quality and data integration initiatives. What were the biggest challenges associated with those projects, and how did you overcome them? If you've got a story to tell, please send me an email.
--Mark
Twitter: @sDataManagement
Each month, SearchDataManagement.com editors choose recent articles and other content to highlight here for our readers. We welcome your feedback on these items and our site in general – you can contact us directly or at editor@searchdatamanagement.com.
Dig Deeper on Data quality management software