News
Stay informed about the latest enterprise technology news and product updates.
From the Editors: The biggest data management news, blunders of 2010
Learn about the biggest data management news and business intelligence (BI) trends of 2010 and some notable data management blunders that happened in the past year.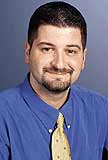 For avid followers of data management and business intelligence (BI) news, 2010 was definitely a time to remember – and we've got you covered with a look back at our top data management stories from the past 12 months. It was a year marked by a wave of consolidation in the data warehouse appliance market, the emergence of new and not-so-conventional database technologies, the headline-grabbing SAP-Sybase merger and more.
Our sister site SearchBusinessAnalytics.com also checked in with its choices of 2010's top BI and data analytics developments. Predictive and social media analytics, cloud-based BI and the concept of "BI for everyone" took center stage – while mobile BI tried to join them but was left in the wings (at least for now) and agile BI left a lot of people confused.
The end of one year and dawn of a new one also presents a great opportunity for a little literary fun at the expense of others. In that spirit, we decided to showcase some of the biggest data management bloopers of 2010 – and how they might have been avoided. So it wasn't just for fun after all.
In addition, we previewed some of the most anticipated geek movies of 2011. It's true that story had nothing to do with data management – but what can we say? It was a slow news period.
Overall, though, the news shows no signs of slowing down in 2011. In fact, some experts tell me that we're at the beginning of a data management revolution. Whatever happens, you can bet that SearchDataManagement.com will be there to cover it.
Happy New Year!
--Mark

Each month, SearchDataManagement.com editors choose recent articles and other content to highlight here for our readers. We welcome your feedback on these items and our site in general – you can contact us directly or at editor@searchdatamanagement.com.