Share this item with your network: Technology insights for the data-driven enterprise

michelangelus - Fotolia
Evaluate
Weigh the pros and cons of technologies, products and projects you are considering.
Couchbase Server 3.0 targets enterprise needs with tunable memory
Version 3.0 of the Couchbase NoSQL database adds tunable memory capabilities, a streaming replication protocol, and other features designed to ease enterprise development and boost performance.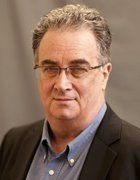 By
Product: Couchbase Server 3.0
Release date: Oct. 6, 2014
What it does
Couchbase Server, one of the prominent contenders in the field of NoSQL databases, can be said to span at least two major NoSQL categories -- document databases and key-value databases. In addition, it supports integrated caching in the form of a technology based on Memcached, an open source system for caching small pieces of data in memory to help speed up applications. The combination of technologies underlying Couchbase Server is particularly tailored to the needs of fast-paced, schema-on-the-fly Web applications. Version 3.0 introduces a list of some 200 new features. Chief among them are a tunable memory architecture and support for stream-based replication of database changes to clustered processing nodes. Vendor Couchbase Inc. said that both of those additions are intended to improve performance and operating efficiency, especially in enterprise applications.
Why it matters
As with other NoSQL databases, speedy application development is a major goal for Couchbase Server. From the beginning, the software's Memcached connection has made it easily accessible to a broad community of Web developers. With version 2.0, released in 2012, Couchbase further honed the database's Web focus by adding support for the JavaScript Object Notation (JSON), or JSON, data format. Now, Couchbase Server 3.0 goes deeper into the enterprise space by providing a tunable memory scheme that allows data to be assigned at runtime to either RAM or disk -- enabling applications to efficiently sort short-lived and longer-lived data, according to Couchbase. Meanwhile, the new stream-based Database Change Protocol helps expedite high-speed rebalancing and replication of data in an effort to remove I/O bottlenecks and accelerate both processing and administration work.
What users say
Couchbase Server 2.5.1 is among the databases in production use at Blizzard Entertainment Inc., an Irvine, Calif.-based company that makes StarCraft, World of Warcraft and other online games. Blizzard uses Couchbase to help customer support employees quickly retrieve data on the recent website activity of game players who are having technical problems, said Duffy Squier, principal DBA at the company. It also uses the database to track data sets representing elements of players' characters. Squier said Couchbase seems capable of scaling ably for such data sets, which can involve millions of users.
He added that Couchbase's node architecture supports ready increases in the size of clusters, which allows Blizzard to grow the database by "adding blades to a rack" without increasing data management overhead. Squier's group is in the early stages of testing version 3.0's performance levels; he said the vendor has been responsive in situations where some "configuration anomalies were found on hardware in a cluster."
Couchbase Server also provides a very fast data store for LivePerson Inc., a company in New York that must deal with large amounts of rapidly accumulating data as part of real-time customer engagement services it offers for online businesses. Ido Shilon, director of engineering at LivePerson, said it employs Couchbase to support an application that allows customer service agents to view and drill down into data on the activity of visitors to clients' websites.
The database can create and update documents at a rate of up to 100,000 operations per second, said Shilon, who noted that there were major improvements in stability with the May 2014 release of version 2.5.1. While he has used Couchbase Server 3.0 only lightly to date -- no "deep dive" yet -- he said he's especially intrigued by its preview support for an upcoming new query language called N1QL (pronounced "nickel"). The language is meant to add support to the platform for joins, filters and aggregate expressions -- some of the fundamental touchstones of database development.
Drill-down
Tunable memory architecture controls how much data is kept either in memory or on disk for improved performance, better scaling and more cost-effective operations.
Database Change Protocol enables memory-to-memory streaming of changes to databases across computing nodes in different data centers, decreasing replication latency by up to four times.
Faster node reactivation after failures, via parallelized warm-up and incremental replication.
Price
Product subscriptions are available on annual and multi-year bases, with three levels of technical support to choose from. Pricing starts at $3,000 per commodity node.
Dig Deeper on Database management system (DBMS) architecture, design and strategy