Share this item with your network: Technology insights for the data-driven enterprise

olly - Fotolia
Evaluate
Weigh the pros and cons of technologies, products and projects you are considering.
Cloud CRM system creates on-premises data integration needs
A new customer relationship management system hosted in the cloud reduced IT infrastructure tasks at student coaching company InsideTrack, but it created new requirements for integrating data.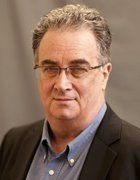 By
For InsideTrack Inc., which works with colleges to improve student enrollment and graduation rates through a combination of data analysis and one-on-one coaching, the cloud has become a platform to build on. But it isn't a world unto itself, prompting CIO Derald Sue to seek out new ways of integrating cloud and on-premises data.
Work in the cloud started several years ago at InsideTrack. Sue said the San Francisco company had previously upgraded from Excel and Access to a Java-based collaborative application for monitoring academic progress at client institutions and managing sales and business development. Updating the homegrown customer relationship management system required considerable effort, though, and the process threatened to become a development bottleneck.
"We were capable of doing releases once a year at best," Sue said. To get out of that rut, InsideTrack switched again, this time to a hosted Salesforce.com application running in the cloud. Turning infrastructure management over to Salesforce freed up more time for creating new features to extend and customize the cloud CRM system: "We went to six releases annually."
But to support reporting and analytics, InsideTrack needs to combine information from the cloud-based app with other corporate data stored in on-premises systems. To help make that happen, the company last year deployed Informatica's cloud data integration software. What constitutes big data is often in the eye of the beholder, and Sue doesn't claim that what he has meets the criteria. "Today, our data is in the terabytes, not petabytes, and it's mostly structured," he said. Still, the integration jobs that InsideTrack runs replicate 30 million rows of data from 20 different sources on a daily basis -- part of an effort to ensure that business decisions are based on up-to-date information.
Jack Vaughan is SearchDataManagement's news and site editor. Email him at jvaughan@techtarget.com, and follow us on Twitter: @sDataManagement.
Dig Deeper on Big data management