Share this item with your network: Technology insights for the data-driven enterprise

iSTOCK/GETTY IMAGES
Manage
Learn to apply best practices and optimize your operations.
Business professionals, this one is for you
The inaugural issue of Business Information magazine explores mobile business application use in business, a call for leadership on BI teams, Oracle's new release and more.
By
Jason Sparapani, Managing Editor, E-Publications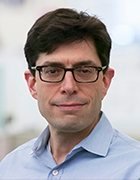 Information. It's everywhere, flooding into the business like a tidal wave. And it's coming from an ever-widening array of data sources -- transaction processing systems, of course, but also Twitter, Facebook and their social media kin, mobile devices and the vastness of the cloud, Web server logs and sensors -- enough to submerge every glass-and-steel tower the world over.
Someone has to make sure that data is available, accurate and accessible. To whom am I writing? Why, you, the business analyst. And both of you, data architect and IT manager. Ditto for the database administrator, developer and line-of-business manager. Business Information is for you -- all of you.
It's a bimonthly magazine designed to help professionals throughout the enterprise manage corporate data in a business environment that is faster-paced and more complex than ever before. Our experienced staff of technology journalists will be your guide in this transformed landscape, explaining trends in business analytics and data management, delivering insight about social media and customer experience management software and knocking the hype out of buzzwords like big data, private cloud and you-name-it as a service.
We start our journey, appropriately enough, with mobile. Our inaugural issue takes an in-depth look at smartphones and tablets in the enterprise -- who's using them, why and for what?
We'll also take a look at a specific piece of the enterprise the grandly named "mobile revolution" is affecting. Mary Driscoll from the benchmarking research center APQC sheds light on mobile device use in finance and talks to IT industry luminaries like Howard Dresner about what financial performance analysts need to know about mobile to reap its benefits.
But there's more than just mobile in these pages. Scroll down and you'll see into the crystal ball of our own soothsayer Wayne Eckerson. He predicts a 2013 that values business intelligence leadership over technology.
You'll also get the inside scoop on Oracle's next generation database, 12c, from SearchOracle.com editor Mark Fontecchio. With Pluggable Database, the company plans to change the way IT sees database virtualization. Find out how.
There's a whole lot more than that in this issue, and we hope the information you find here enlightens and even inspires you and many more in your organization. Tell your friends. Chances are, we've got them covered.
Warm regards,
Jason Sparapani
Dig Deeper on Enterprise data architecture best practices