Get started
Bring yourself up to speed with our introductory content.
Exploring data virtualization tools and technologies
Looking to change the way you manage data integration? Explore data virtualization tools in this guide to find out what analysts, IT managers and business users are saying about the technology's benefits and challenges.
Introduction
Companies increasingly face the challenge of managing a growing variety of data that comes from disparate sources, often both internal and external. While traditional information management technologies and approaches to data integration still play the leading role in most organizations, data virtualization software offers the potential to speed up integration and improve decision-making capabilities in applications requiring data from multiple source systems.
But implementing data virtualization tools -- which pull together data without consolidating it in a data warehouse -- is a significant change, and proponents may well encounter resistance to that change. Before subjecting business users to a major shift in the data management environment, it's worth it to thoroughly research data virtualization technology, how other organizations have implemented it and what they've learned from their experiences.
Learn more about data virtualization tools and technology in this essential guide, which offers news articles, user stories, interviews and videos on this emerging product category.
1

News and trends

-
Data virtualization tools on the rise
Discover whether data virtualization is the way to go to meet your organization's information management needs. Companies that have implemented data virtualization software report faster integration speed and performance and improved decision-making capabilities -- but some deployment challenges as well. Learn more in the articles in this section, which explore data virtualization tools, trends and predictions for the future.
2

Use cases

-
Data virtualization in the field
Various companies have embraced and implemented data virtualization technologies at this point, demonstrating their potential business value and staying power. Check out the articles in this section for discussions of how data virtualization projects have worked for companies such as pharmaceutical giant Pfizer and companies in the insurance and technology sectors.

Download this free guide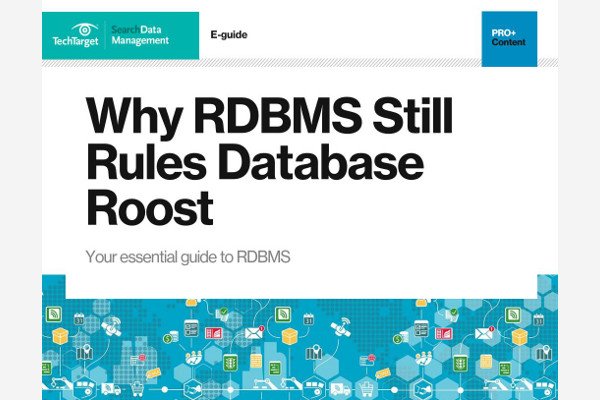 Download: Why RDBMS Still Rules Database Roost
This exclusive 60-page guide explores why you shouldn't get distracted by new DB technology, how Facebook is using a RDBMS to do the data slicing and dicing they can't in Hadoop, and much more.
3

Videos

-
Virtualization videos with IT pros
Watch these brief videos for news, insights and advice from those who have experience implementing data virtualization software and related technologies. Experts, researchers and business users discuss what has worked well so far, and what lies ahead in terms of data management.
4

Glossary

-
Virtualization vocabulary
5

Quiz

-
How well do you know data virtualization technology?
Take this brief quiz to test your understanding of data virtualization tools and technologies.
Take the quiz