 BACKGROUND IMAGE: iSTOCK/GETTY IMAGES
Cloud data warehouse guide: Using Redshift, rival platforms
Editor's note
When Amazon Web Services (AWS) announced its Redshift data warehouse technology in late 2012, the cloud computing vendor did more than just introduce a new product offering -- it also opened the doors to the cloud data warehouse market as a whole. Before the debut of Amazon Redshift, data warehousing was essentially an on-premises initiative, with data migration and security issues playing big roles in keeping warehoused stores of corporate information inside the walls of organizations. Redshift made the idea of deploying a data warehouse in the cloud viable, with at least the promise of substantial cost savings compared with installing and running traditional data warehouse systems.
By March 2014, Redshift had gained AWS a place among the vendors ranked in Gartner Inc.'s annual Magic Quadrant report on data warehouse platforms and analytical databases. Since then, it also has been joined by a variety of cloud-based data warehouse competitors, from startups and major vendors alike. The data warehouse as a service options now available to prospective users include IBM's dashDB and Microsoft's Azure SQL Data Warehouse, as well as technologies from smaller companies such as Snowflake Computing and CoolaData. In addition, Oracle, Teradata and other data management vendors offer cloud-based versions of their data warehouse database platforms.
In addition to the potential savings, cloud data warehousing can enable user organizations to quickly get systems up and running. Cloud services can also be easily scaled up or down as data and business needs change. But fundamental data management processes -- data integration, data quality, data governance, master data management -- still need to be applied to information that's warehoused in the cloud. And moving on-premises data to the cloud remains an issue: In a podcast Q&A with SearchDataManagement, Rick Sherman, founder of consultancy Athena IT Solutions, said it can be cost-prohibitive and take more work than is worthwhile, "especially if you have an extensive number of data sources and … a large volume [of data]." As a result, cloud data warehouse users often are organizations that run business applications in the cloud, generating much or all of their data there to begin with.
In this Essential Guide, you'll find more information about Amazon Redshift and other cloud platforms for data warehousing, plus expert insight and real-world advice on managing cloud data warehouses. It also includes articles on general data warehouse best practices and trends.
1

Amazon Redshift developments and deployments

Amazon Web Services' data warehouse platform established the cloud as a viable option for organizations that wanted a faster and potentially more cost-effective way to deploy data warehouses. Introduced in 2012, Redshift also supported fast query performance compared with earlier cloud data warehouse offerings, thanks to its use of columnar data storage. But there's more to successfully using the AWS software than setting up a data warehouse and starting to run queries. Get advice on deploying and managing Amazon Redshift with the tip articles and news stories in this section.
2

Alternatives to AWS: Microsoft, IBM and more

Amazon Web Services isn't the only vendor to consider when evaluating a potential cloud data warehouse deployment. Microsoft is continuing its push into the cloud platform market with Azure SQL Data Warehouse, which is based on a massively parallel processing version of the company's SQL Server database. IBM offers dashDB, a cloud-based data warehouse system built around technologies from its DB2 and Netezza software. Smaller vendors have also entered the cloud data warehousing fray, and on-premises data warehouse software from various vendors is becoming available in the cloud as well. Learn more about rivals to Redshift in this section.

Download this free guide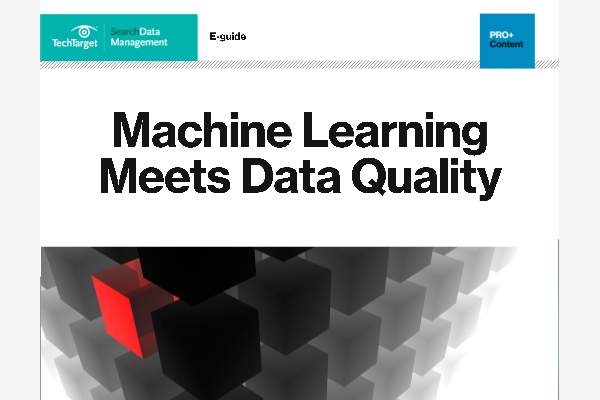 Machine Learning Meets Data Quality
Read an exclusive interview with Andrew Burt, chief privacy offer and legal engineer at Immuta Inc., on data governance and machine learning integration. Plus, uncover steps IT managers are taking to improve data quality in their big data environments in order to ensure analytics accuracy.
3

Cloud data warehouse terminology

Read definitions of technologies and processes often associated with data warehousing, in the cloud as well as on premises.
4

Test your Amazon Redshift knowledge

How much do you know about Amazon's cloud data warehouse offering? Take this brief quiz to find out.