 BACKGROUND IMAGE: iSTOCK/GETTY IMAGES
How to select the best DBMS software: A buyer's guide
Editor's note
The database management system is the heart of modern applications, and choosing the best DBMS software for your organization is imperative to the success of your IT projects and systems. Although the database landscape can be complex and confusing, this buyer's guide has simplified the process to help you sort through the different types of database management system (DBMS) software to determine which technology or technologies will best fit your organization.
Despite the fact that the relational DBMS has dominated the market for years, today's IT departments have needs that go way beyond what this type of DBMS can provide. That has led to the increased popularity of other types of DBMS software, namely NoSQL and in-memory.
Today's IT departments that need to process unstructured data or data sets with a highly variable structure may wish to consider a NoSQL DBMS. Applications that require high-speed transactions and rapid response rates, or that perform complex analytics on data in real time or near-real time, can benefit from an in-memory DBMS. And, in some cases, IT departments will want to consider combining multiple database technologies for some processing needs.
In this guide, we will help you determine your specific needs and objectives and the must-have features that will factor into selecting the best DBMS software for your organization. We will also show you how other companies are using DBMS software, and identify some of the leading vendors and the products they offer.
1

DBMS pros and cons: Relational vs. NoSQL vs. in-memory

The relational DBMS remains the leading DBMS category, but will it fit your needs? Or should your organization perhaps consider one of the four main types of NoSQL DBMSes? But then again, there's always an in-memory DBMS…

In this section, expert Craig S. Mullins examines the standard criteria you should consider during a request-for-proposal and evaluation period, and the pros and cons of each database management system.
2

Choosing among relational DBMSes, NoSQL DBMSes and in-memory DBMSes

With so many different databases to choose from, knowing which one to purchase for your organization isn't easy. In this section, expert Craig S. Mullins has simplified the process by examining the leading commercial and open source relational, NoSQL and in-memory DBMS software.

Download this free guide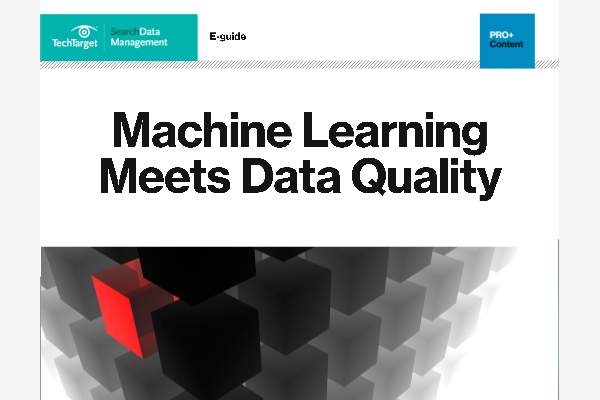 Machine Learning Meets Data Quality
Read an exclusive interview with Andrew Burt, chief privacy offer and legal engineer at Immuta Inc., on data governance and machine learning integration. Plus, uncover steps IT managers are taking to improve data quality in their big data environments in order to ensure analytics accuracy.
3

An overview of the leading operational database management systems in the market

This roundup provides a concise but comprehensive look at the features and functionalities of the leading DBMSes.
4

The top DBMS products

Choosing the right DBMS software can mean the difference between the success or failure of your IT projects and systems.