Evaluate
Weigh the pros and cons of technologies, products and projects you are considering.
Determine which database performance tools best mitigate bottlenecks
Application slowdowns or system outages can signal performance issues with your DBMS. Database performance tools can be used to locate the source of the problems and quickly resolve them.
Introduction
In today's database-centric world, it isn't always apparent what caused an application to slow down or, worse yet, a complete system outage. But it's imperative that these problems be fixed as soon as possible, and every second counts. When database performance suffers, internal business processes slow down and your end users complain. And as if this wasn't bad enough, customers who get fed up waiting for web applications to respond will seek out your competition.
Database performance tools help database administrators (DBAs) and other systems professionals identify the source of problems and provide ways to solve them. They can also be used to improve the response time and efficiency of your databases and the applications that run on them, which can eliminate unplanned downtime. And database performance software can actually help DBAs be proactive by mitigating or preventing performance issues from occurring.
According to author Craig S. Mullins, one of the most compelling features of database performance tools is their ability to collect metrics on database usage and identify specific database problems -- as and when they occur. Instead of having to hunt for the root cause of the problem manually, the DBA can use the software to quickly examine the database system and applications and then diagnose potential problems.
To help you justify the purchase of a database performance tool, this buyer's guide explores the types of bottlenecks organizations face and how database performance tools can be used to address them. It delves into the three types of performance tools and their capabilities: database system monitoring and management tools; database structural monitoring and management products; and SQL monitoring and management software. Finally, to help you navigate through the technology selection process, we examine the leading tools in each category, comparing their features as well as the number of database management systems (DBMSes) they manage, their cost, metrics and support.
1

What is?

-
The role of database performance tools
Here, we examine the three different types of database performance tools and how they can be used to pinpoint and alleviate application slowdowns. We also offer insights into how to optimize your database management systems.
Feature
Database performance software identifies bottlenecks and points of contention, monitors workload and throughput, and manages system and DBMS resource usage. Continue Reading
2

Do I need?

-
Assessing the need for a database performance tool
There are a variety of factors that can slow down even the best database applications, and identifying the cause of the bottleneck can be difficult and time-consuming. Database performance tools can help simplify the process.
Feature
Database performance monitoring and management tools can be used to mitigate issues and help organizations be more proactive, so they can avoid performance problems and outages. Continue Reading

Download this free guide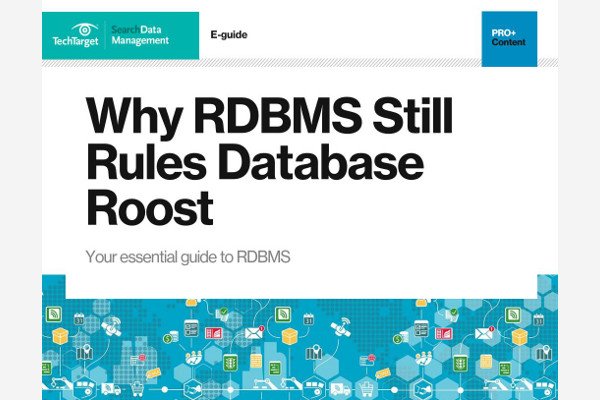 Download: Why RDBMS Still Rules Database Roost
This exclusive 60-page guide explores why you shouldn't get distracted by new DB technology, how Facebook is using a RDBMS to do the data slicing and dicing they can't in Hadoop, and much more.
3

How to buy

-
Considerations for selecting database performance software
Here, we uncover the most important capabilities of the different types of database performance management tools.
Feature
To help you determine which tools your organization needs, it's important to review the primary features and functionality of the three database performance tools categories. Continue Reading
4

Which should I buy?

-
Choosing a database performance tool to fit your needs
The analysis and comparisons provided here will help you select the right database performance tool from the leading products on the market.
Feature
Not every tool can resolve every problem, so understanding the cause of the bottleneck can help you determine which of these database performance management tools to consider. Continue Reading
5

Top product overviews

-
The leading database performance tools
Here, we take an in-depth look at the leading database performance tools offered today as well as the factors that differentiate them from one another.