News
Stay informed about the latest enterprise technology news and product updates.
From the Editors: Setting your sights on MDM project success
A successful MDM project starts with broad corporate buy-in – or does it? That wasn't the case at Sony Pictures. Learn about its story and others from the Gartner MDM Summit.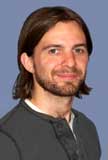 Talk to any data management analysts or IT professionals with master data management experience, and they'll likely all tell you that successful MDM projects start with broad corporate buy-in and a champion from the business side. Yet, for Sony Pictures Entertainment, the opposite was true.
Sony Pictures has a ton of television shows, movies and other "titles" in its product library, and when the industry started moving to a digital format, IT executive Eric Iverson and his team recognized that the company needed to centralize management of its assets. They turned to product MDM to help reign in information from dozens of different systems, but they had little support from the business at first. Still, they trudged forward and used a combination of flexibility, diplomacy and strategically created pain to eventually get wider buy-in from business units. Now the MDM hub connects to about 64 internal and external systems containing more than 250,000 titles, Iverson said at last month's Gartner MDM Summit.
Other conference attendees said a good way to build support for an MDM initiative is to focus on "small wins" in specific areas. But don't ignore the bigger enterprise MDM picture, they cautioned – without a long-term strategy, it can be easy to lose sight of your MDM goals.
You also might want to take note of what Gartner had to say at the MDM Summit about cloud computing technology and social networks. According to the IT research firm, both will play big roles in the future of MDM. That doesn't mean companies should start putting their enterprise master data in the cloud right away, however: Gartner itself sees only about 10% of MDM being done in the cloud by 2015.
As always, feel free to contact us with any coverage ideas or data management challenges you're facing.
Best,
--Justin
Twitter: @sDataManagement
---
Each month, SearchDataManagement.com editors choose recent articles and other content to highlight here for our readers. We welcome your feedback on these items and our site in general – you can contact us directly or at editor@searchdatamanagement.com.