Meet the Editors
SearchDataManagement has a team of dedicated editors who bring you the best data management information from around the web. Our staff searches the web daily for the latest news and technology updates. We also keep in constant contact with users and top technical experts to bring you a constant stream of fresh, original content. Here's a look at who's behind the site: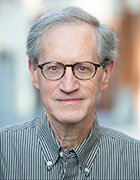 Craig Stedman Senior Executive Editor [email protected]
As a senior executive editor, Craig Stedman oversees editorial processes and writes for SearchBusinessAnalytics, SearchDataManagement, SearchEnterpriseAI, SearchOracle and SearchSQLServer. Craig has more than 30 years of experience as an IT journalist. Before joining TechTarget in 2009, he worked for nine years as an editor at Computerworld; he also was a reporter there for seven years, covering a variety of enterprise technologies. Craig is a graduate of Boston University, with a bachelor's degree in journalism.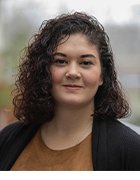 Kara Joyce Site Editor [email protected]
Kara joined TechTarget as a site editor for SearchBusinessAnalytics and SearchDataManagement in December 2019. She has experience as an editor across several platforms and media, including books, magazines and digital content. Before joining TechTarget, Kara was an editor for a college search site and magazine publisher. When she isn't editing you can find Kara lifting weights in the gym, dancing in a studio or writing random plot points that might one day become a book.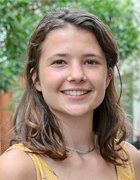 Evelyn Bleed Editorial Assistant [email protected]
Evelyn Bleed is an editorial assistant for TechTarget's SearchBusinessAnalytics and SearchDataManagement sites. She currently studies journalism at Northeastern University with minors in graphic design and international affairs. Evelyn writes for The Huntington News and works as a cameraman for Northeastern Athletics. She has also contributed to The Fenway News community newspaper.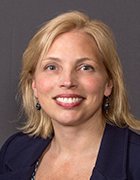 Susan Fogarty Editorial Director [email protected]
As editorial director for the Enterprise Software and Services Group, Susan Fogarty oversees content production for TechTarget's portfolio of websites covering enterprise software and related technologies. She is a TechTarget veteran, having worked for the company from 2000 to 2011 and rejoining in 2018. In the interim, she held editorial roles at Dell and at UBM/Informa, where she led content development for the InformationWeek and Interop brands.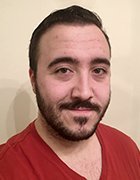 Nick ArenaManaging Editor, E-Products
Nick Arena is managing editor of e-products for TechTarget's Central Editorial team, copy editing and producing e-zines, handbooks and buyer's handbooks for multiple media groups. Prior to joining TechTarget in 2015, Nick was a freelance features and events writer for Berkshires Week & Shires. He graduated with a B.A. in sociology and English/communications from Massachusetts College of Liberal Arts in 2014.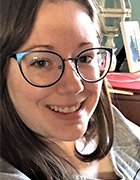 Lindsay Chase Associate Director
Lindsay Chase works as the associate director of Central Editorial Production at TechTarget. She has been with TechTarget since graduating college in 2011. In her current role, Lindsay manages a team of production editors who copy edit and publish articles online for the editorial department. She also tackles troubleshooting the content management and help desk systems and coordinates trainings for new editorial hires.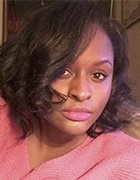 Shammara Humphrey Senior Production Editor
Shammara Humphrey is a senior production editor for TechTarget's Central Editorial team. She copy edits and publishes news and non-news content for all media groups. After graduating from Vassar College, she began a career in magazine publishing at ESSENCE Magazine in New York City. Since then, she has written and edited for various publications and websites, including Pearson Education, George P. Johnson, Rue La La, WebMD, NBC Universal's Bravotv.com and The Poughkeepsie Journal.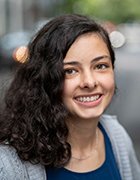 Jessica Primavera News Production Editor
Jessica Primavera is a news production editor on the Central Editorial team. She edits and publishes content for a variety of TechTarget sites. She graduated from UMass Amherst in 2019 with a B.A. in linguistics and a minor in psychology. She has worked as an editor for the Massachusetts Daily Collegian and as an editorial intern and freelance writer for the Brockton Enterprise.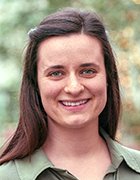 Moriah Sargent Associate Director
Moriah is the associate director for Central Editorial Production. She previously was senior managing editor of e-products for the Central group, associate managing editor of e-products for TechTarget's Business Applications sites and a contributing reporter for the Security group. Moriah has also worked at the New England Newspaper & Press Association, where she wrote stories about developments in the newspaper industry and covered the organization's annual convention. She graduated from Northeastern University with a B.A. in journalism.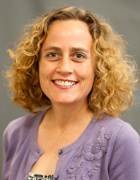 Anne Steciw Senior Multimedia Producer
Anne Steciw is the Senior Multimedia Producer on the Central Editorial team at TechTarget. She helps to manage content production for TechTarget sites. Prior to joining TechTarget, she worked for a social media software vendor, where she helped implement online communities and wrote documentation for clients and end users. Anne has also worked as a web producer and writing instructor.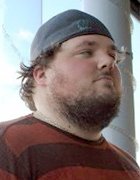 Hayes Taylor Production Editor
Hayes Taylor is a production editor on the Central Editorial team. He copyedits and oversees webpage production for a wide array of TechTarget sites. He holds a Bachelor of Arts degree in English, with a minor in history, from Hendrix College, as well as a Master of Arts degree in publishing from Emerson College.