Essential Guide
Guide to NoSQL databases: How they can help users meet big data needs
A comprehensive collection of articles, videos and more, hand-picked by our editors
NewSQL
NewSQL is a term coined by the analyst firm The 451 Group as shorthand to describe vendors of new, scalable, high performance SQL databases.
FROM THE ESSENTIAL GUIDE:
NewSQL is a category of SQL database products that address the performance and scalability issues posed by traditional online transaction processing (OLTP) relational database management systems (RDBMS).
15 Important Data Management Terms to Know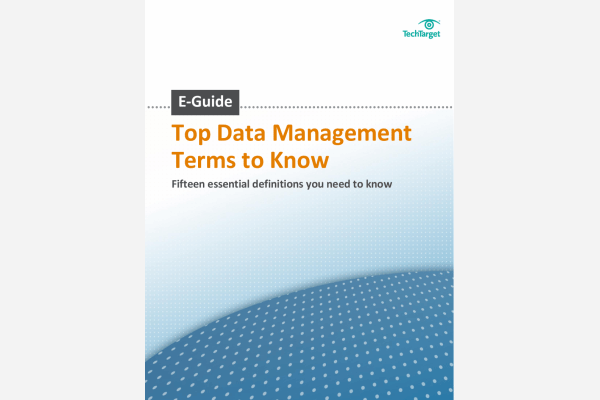 Download this guide to stay on top of hot terms you need to know to stay on top of your game. Hadoop, text mining and big data are just a few, learn more top terms raising the level of play in data management.
By submitting your personal information, you agree to receive emails regarding relevant products and special offers from TechTarget and its partners. You also agree that your personal information may be transferred and processed in the United States, and that you have read and agree to the Terms of Use and the Privacy Policy.

Such systems aim to achieve the scalability of NoSQL systems while still providing the ACID attributes ensured by traditional relational databases. NewSQL databases are primarily intended for companies that handle high profile data and require scalability, but also need more consistency than NoSQL databases can provide. Although various NewSQL databases differ in their internal architectures, they all utilize the relational data model and run on SQL.
The label NewSQL is credited to an analyst firm called The 451 Group.
Continue Reading About NewSQL