CRUD cycle (Create, Read, Update and Delete Cycle) definition
What is the CRUD cycle?
Download Our Guide to Hadoop 2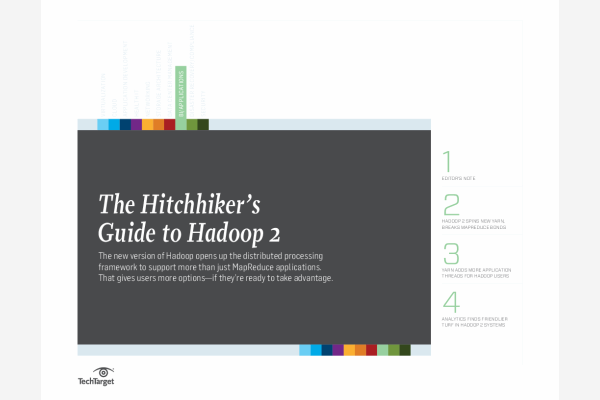 Benefit from in-depth analysis of the new capabilities, potential uses and limitations of Hadoop 2 and related technologies.
By submitting your email address, you agree to receive emails regarding relevant topic offers from TechTarget and its partners. You can withdraw your consent at any time. Contact TechTarget at 275 Grove Street, Newton, MA.
You also agree that your personal information may be transferred and processed in the United States, and that you have read and agree to the Terms of Use and the Privacy Policy.

The CRUD cycle describes the elemental functions of a persistent database. CRUD stands for Create, Read, Update and Delete. (Retrieve may occasionally be substituted for Read.) These functions are also descriptive of the data life cycle.
Different users may have different CRUD cycles based upon the requirements of the system. A customer, for instance, might have the ability to create an account, retrieve it upon return to a website, update billing information, or delete it if necessary. An operations manager, by contrast, might create product records, call them up as needed, modify packaging or raw materials details or delete it if the product was discontinued.
The CRUD cycle is at the heart of most dynamic websites, especially those created during the Web 2.0 era. In this paradigm, both users and administrators have privileges to create, browse, edit or delete online records.
The first reference to the CRUD cycle was made by Haim Kilov in 1990 in an article entitled "From semantic to object-oriented data modeling."
Continue Reading About CRUD cycle (Create, Read, Update and Delete Cycle)
PRO+
Content
Find more PRO+ content and other member only offers, here.